Ultraviolet ink is also called UV ink, which uses ultraviolet radiation of a certain wavelength to make liquid UV ink into solid ink through instant photochemical reaction.
UV ink has developed rapidly in the past 10 years and has entered a mature stage. It is recognized as a pollution-free ink variety in the world. A lot of information indicates that the most important application field of radiation curing (including EB curing and UV curing) materials in the world is the printing industry. Its main varieties include: UV varnish, UV screen printing ink, UV offset printing ink, UV flexo printing ink, UV metal printing ink and UV electronic circuit ink, etc.
In recent years, domestic UV materials for printing have also developed rapidly. In 1998, the domestic consumption of UV printing materials has exceeded 2,000 tons (including domestic and imported materials), which are mainly used for UV glazing, printed circuit board inks and UV screen printing inks. In addition, there are also some UV offset printing inks, UV relief printing inks, etc. The use of UV flexo printing inks is very small and is still in its infancy. UV flexo ink is generally valued and favored abroad, mainly because it has the following characteristics:
1. UV flexo ink is safe and reliable, free of solvent discharge, non-flammable, and non-polluting to the environment. It is suitable for packaging and printing products with high hygienic conditions such as food, beverages, tobacco, alcohol and medicine. Flexographic UV ink has been used in foreign food packaging for many years without any problems.
2. UV flexo ink has good printing adaptability, high printing quality, no physical property changes, no volatile solvent, stable viscosity, difficult to paste and stack, can be printed with higher viscosity, strong inking power, high dot definition, order Good tone reproducibility, bright and bright ink color, firm adhesion, suitable for printing fine products.
3. UV flexo ink can be dried instantly, with high production efficiency and wide application range. It has good adhesion on different printing carriers such as paper, aluminum foil and plastic. The products can be stacked immediately after printing without blocking. .
4. UV flexo printing ink has excellent physical and chemical properties. The process of UV curing and drying is the photochemical reaction of UV ink, that is, the process of changing from a linear structure to a network structure, so it has many excellent physical and chemical properties such as water resistance, alcohol resistance, wine resistance, wear resistance, aging resistance, etc., which are other This type of ink is unmatched.
5. The amount of UV flexo ink is saved. Because there is no solvent volatilization, the effective ingredient is high, and it can be converted into ink film by nearly 100%. Its dosage is less than half of that of ink or solvent ink, and it can greatly reduce the cleaning times of printing plate and anilox roller, so the overall cost is relatively low. Based on the above characteristics, UV flexo ink has obvious advantages and development prospects from the perspective of environmental protection, quality, and technological development.
From now on, the promotion and application of UV flexo technology in China still has a process. On the one hand, it is a further understanding and understanding of the UV flexo printing technology; on the other hand, it needs to be collaboratively improved and perfected in terms of equipment, light sources, supporting equipment, and process technology. The following comprehensive domestic and foreign information discusses some issues that should be noted in the application of UV flexo technology.
At present, the number of flexo printing machines with UV ink curing systems installed abroad is increasing, and the existing flexo printing machines are also constantly refitting UV ink curing systems. It has become a development trend to replace water-based inks and solvent-based inks with UV flexo inks, and it has been widely used on wide-width and narrow-width flexo printing machines. Undoubtedly, the development prospect of UV flexo technology is very promising. The promotion and application of domestic UV flexo technology needs to be based on our national conditions and product needs, as well as the matching of domestic equipment and equipment. With the increasingly strict environmental protection requirements and quality requirements, I believe that in the near future, domestic UV flexo technology There will certainly be a larger development.
zinc alloy Perfume Bottle Cap crown metal perfume cap for glass bottle perfume.
Custom Luxury Zinc Alloy Die Casting Cap Metal Perfume Cap Bottle Cap Zamac Bottle Cap. Check out our metal perfume bottle selection for the very best in unique or custom, Select 2020 high quality Metal Perfume Bottle Caps products in best price from us.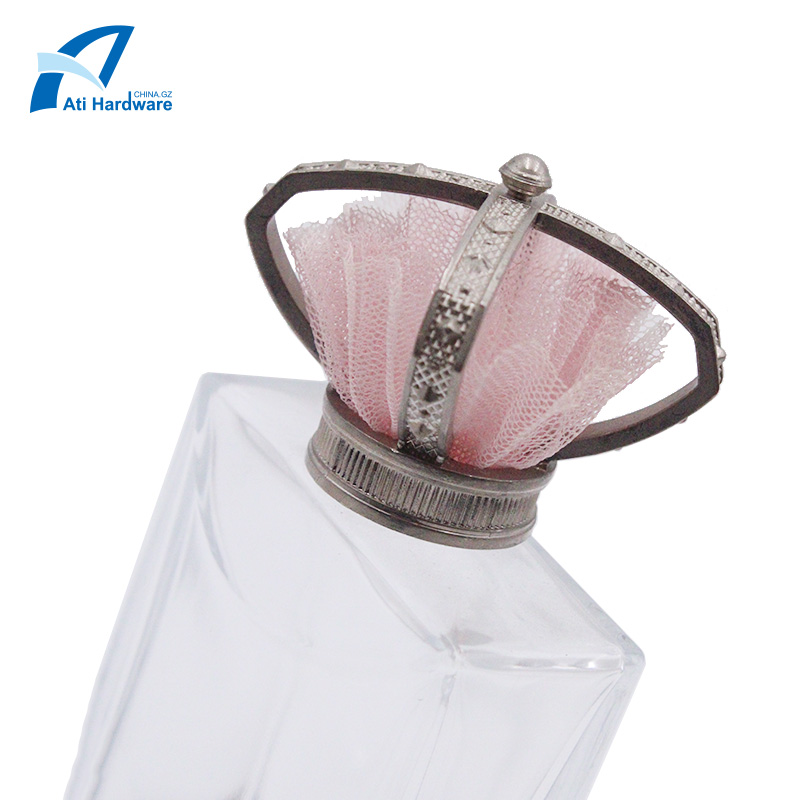 Perfume Bottle Cap
Perfume Cap,Perfume Bottle Caps,Perfume With Flower Cap,Perfume Bottle With Flower Cap
Guangzhou Jerryan Leather Co.,Ltd , https://www.jerryanbag.com